So, after last year's iPhone 5s, we were expecting to get something entirely different this time around. And different is what we got!
iPhone 6 tech specs overview
Screen: 4.7in 720×1334 IPS LCD (326ppi)
Processor: 1.4GHz Apple A8 processor
RAM: (unspecified)
OS: iOS 8
Storage: 16/64/128GB
Battery: (unspecified)
Camera: 8MP 1080p@60fps, 720p@240fps rear, 1.2MP 720p front
Connectivity: Wi-Fi 802.11 a/b/g/n/ac, Bluetooth 4.0, NFC (Apple Pay only), 3G/4G
Dimensions: 138x67x6.9mm
Weight: 129g

Just like every other phone that is not made perfect, the iPhone 6 has its good and bad features. We are going be evaluating the pros and shortcomings of this beautiful device.
THE GOOD
-Apple Pay
Portability, style and class at its best! t Tossing your wallet and popping credit cards into your Passbook for on-the-go, safe, NFC payments will probably stand the test of time as the most revolutionary aspect of yesterday's program.
-A better camera
Boasting of having one of the best camera's a phone can offer, the iPhone 6 has additional features to its massive camera and an improved slow motion capture.
-Pimp leather cases
Did D&G design these?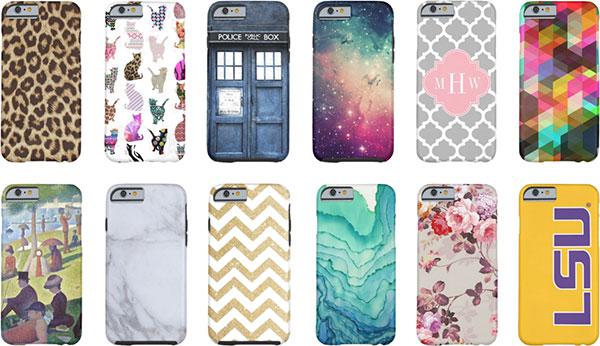 THE BAD
-Apple Watch
Nobody needs this thing. Of course nobody needs anything Apple manufactures, in a Rousseau and sense. But, many people find that computers and cell phones are helpful for modern life. The Apple Watch is superfluous. The device has a lot of its capabilities which appear to be helpful to somebody who is extremely lazy to draw his/her phone out. It's imprudent to invest in a flop while Apple is manning the controls, however rushing it out early was yet another misstep. They should have waited till Christmas which is when people purchase stuff they don't have the need for each other. Primarily products that bottom out at $350.00.
-iPhone 6 Plus
The new iPhone slogan is "bigger than bigger." Deep. But, the iPhone 6 Plus is way bigger than a normal pocket for a phone. If you want an iPad, just buy an iPad.
-Journalists cheering
Surely everyone in the Cupertino audience yesterday wasn't a technology writer, but many were. And many of them clapped and hollered like schoolchildren hopped up on Pixy Stix when Cook & Co. revealed another microchip or wristband. It made the keynote feel less like a long commercial and more like cultish propaganda. Objective reporting? Many chose to "think different."
-The gaming
Clearly below par for a massive phone like this and clearly disappointing. It just offers very awkward games specifically designed for little kids.
-iPhone 6 battery life and screens
It's not getting markedly better, except for on the iPhone 6 plus which will shatter your hopes, dreams and, now, Apple Pay credit.
-The stream
Many trying to watch the proceedings live online experienced a myriad of issues. Here are some road bumps I hit (on a MacBook Air running Safari): the site crashing, Apple's TV truck schedule reappearing over and over again, the stream bouncing back to previously aired segments and Chinese and Japanese dubbing mixed in with the speaker's English. Domo arigato, Apple.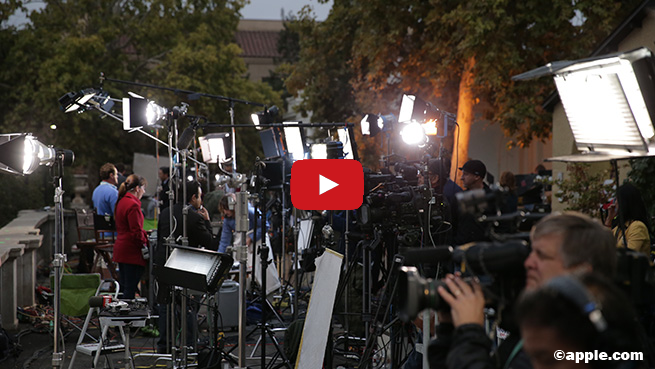 -Bendghazi!
Some are calling it "#bendgate." Or, even more amusingly, "bendghazi."
Reports began to surface Tuesday that the new aluminum-clad $300 iPhone 6 Plus is prone to bending — especially when carried in a pocket.
The iPhone 6 Plus has a 5.5-inch-tall screen, making it slightly taller and thinner than other iPhone models. Other phones like Samsung's Galaxy Note 3 didn't bend under the same pressure.
-THE NEW OS WON'T O
Early adopters of the new Apple iPhone operating system — iOS 8, which runs on all iPhones but comes already installed on the new iPhones — reported a number of bugs. One big one: The operating system wouldn't allow apps other than its own to use health and fitness data collected by the iPhone.
Therefore, Apple updated the system Wednesday: iOS 8.0.1 nevertheless, that edition turned out to be a whole lot worse: It interfered with the iPhone's fingerprint identity scanner along with the unit's ability to make phone calls. It's Clearly Obviously that has to be an issue for a phone.
With all these points outlined above, we can conclude that the iPhone 6 is great but it comes with a lot of stuffs we don't really need and the features are not entirely perfect.
Any question or suggestion? Your comments are very welcomed!